Each shih tzu puppy produced here at Love's Legacy is very precious to me. Prospective owners need to understand the concern I have about placing these tiny shih tzu puppies over the internet. All puppies must be spayed or neutered. All puppies must be purchased in person. We do not sell puppies from a photo on line, by mail or by phone.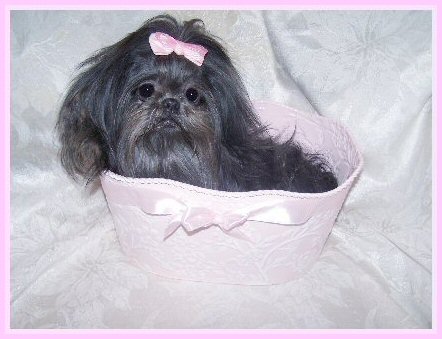 All our shih tzu are 5 to 9 pounds.
The AKC shih tzu standard states 9 lbs is AKC standard size.
We have AKC standard size, we also have smaller then standard size.
You are welcome to check with us if you are looking for a smaller size shih tzu.
I do not sell puppies to be purchased off the internet by just anyone, with a credit card or paypal. I never post photos and prices of puppies on my website for the general public to choose from. You will need to contact me to see photos and prices on available puppies. All puppies must be purchased in person. We do not sell puppies by photos, over the internet, by mail or over the phone.
Exhibiting and breeding Shih Tzu is a hobby for me, not a business. You will not find us sitting at home with puppies of various ages, waiting for someone to drop by and buy one, as if we were a pet store.
I have taken the time to show in conformation to a Championship to ensure I understand what a quality shih tzu is. I have taken the time to participate in obedience to ensure I understand proper shih tzu temperament. I have Veterinarian health tested my shih tzu to OFA standards to ensure I have healthy sound shih tzu. All this was done before I ever considered breeding my first shih tzu litter.
We are very pleased to have our dogs Certified as Registered Therapy dogs, as a way to give back to the community, we feel this is a good indication we know what to look for in a stable, correct temperament.
All puppies placed are Vet vaccinated. All puppies have a complete health check by a Veterinarian and come with a written Lifetime Guarantee. All puppies must be spayed/neutered.
My daughter works at a Vet Clinic, her support has been a great encouragement to me in pursuit of this rewarding hobby.
My Shih Tzu are beloved members of my family, they live in my home as my companions. My females give birth in my master bedroom, each birth is attended to by me and puppies are born into my hands, imprinted on humans at birth. When the puppies eyes open they are moved into my Den/Office and raised in a play area next to me during the day.
Our safe, secure birthing pen at the foot of our bed, and our puppy play area in our Den/Office.
Looking into our playroom-Den/Office from our living room. Puppies are kept close by, for lots of attention, all day.
We do not place puppies with anyone attempting to purchase a puppy anonymously. If you are asking about available puppies for sale, please include your First & Last Name, City & State you live in and a contact phone number. All puppies must be spayed/neutered.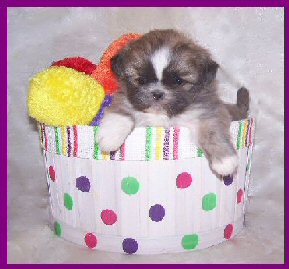 Loveslegacyshihtzu@gmail.com
If you do not get a return email from me in 24 hours please email me again. I always respond to every email I get. If you do not get a return email from me, it means I did not get your email.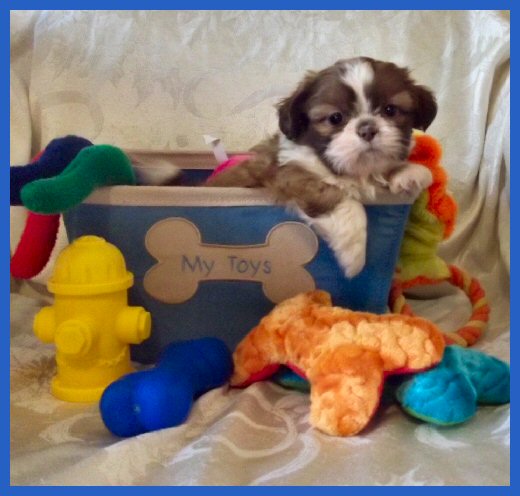 We might just have the puppy for you !